Sweetie Baby Best Baby Mattress In BabyTalk Readers' Choice Award Year 2021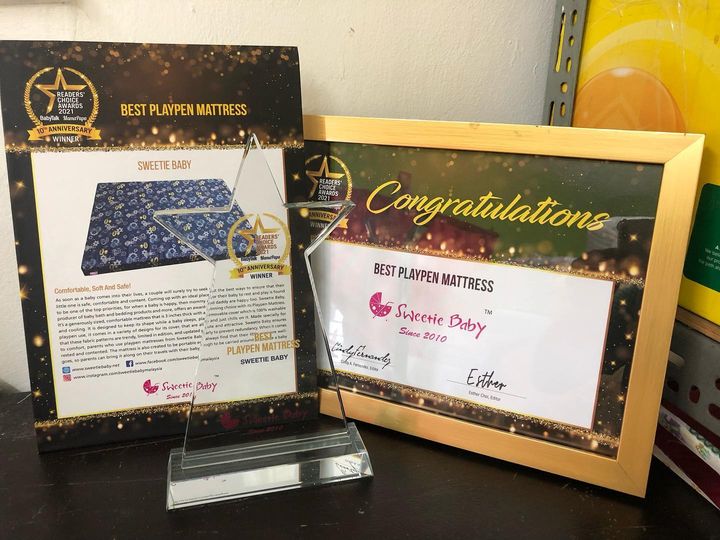 Sweetie Baby Best Baby Mattress – BabyTalk Readers' Choice Award Year 2021
First and foremost, we want to express our gratitude for all of your eff orts in organizing this event; thank you for being the organizer of the BabyTalk & MamaPapa Reader's Choice Awards. We are overjoyed that we've earned this recognition today.
secondly, we want to thank all of our customers for their continued support, even up to this point. This is critical for us to continue to fight and put up more eff ort in order to develop high-quality items.
Next, we want to thank our production and sales teams. They performed an excellent job on both the back end and the front end. Sweetie Baby would not have received such an honor today if it weren't for them.
Suppliers are also important stakeholders since high-quality products require high-quality materials. Once again, we would like to thank for their supply and support.
We're hoping that Sweetie Baby will have a stronger year in 2022, offering more high-quality items to all of our loyal consumers. Thanks!