When Do You Bathe a Newborn Baby?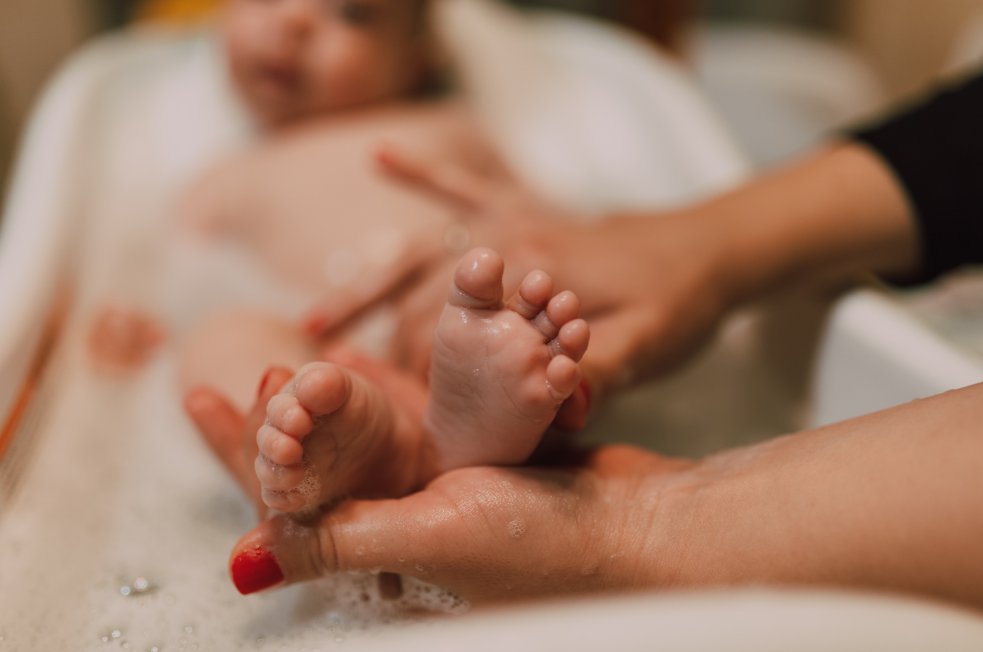 When Do You Bathe a Newborn Baby?
The first bath for your newborn is a joyful milestone, but managing a little slippery-when-wet 
body in water may be nerve-racking. Even yet, giving your newborn baby that first bath is a 
thrill — and you don't really submerge your kid in much water in the early days and weeks. You 
may start incorporating bath time into your baby's routine as soon as your baby is born.
Do you know when to give your newborn a bath and when their first bath should be? Yes, some 
are wondering when should baby's first bath be. You can give your infant a sponge wash after 
you get them home from the hospital delivery. You have access to their head, body, and diaper 
region to clean them. Sponge baths are also the most effective technique to wash circumcised 
boys while the circumcision site heals.
In addition, simply avoid showering your infant immediately after a feeding or when she's 
overtired. Some people prefer that babies be more attentive in the morning, but others may 
schedule it in the early evening as part of her goodnight routines. Make her bath time part of a 
peaceful bedtime ritual that includes a last bottle or nursing session, a book, and a short song
when it's time to wind down.
However, keep in mind that babies don't require much cleaning (two or three times a week is 
acceptable), and at first, you'll only be giving her a fast sponge bath until her umbilical cord 
stump falls off, which normally happens one to three weeks after birth.
Some will ask that how frequent should you give your newborn baby a bath? A daily bath isn't 
necessary until a baby gets down and dirty on the ground. Your kid only needs to be bathed 
two or three times a week, and too frequent bathing might dry up his or her sensitive skin. Only 
sponge baths should be given to newborns until their umbilical cords have dried up and fallen 
off.